Theme Options
There are two ways to customize your theme: Leadinjection Options for Global General Theme Options and Page Options for specific, on-page customization.
Leadinjection Options
Leadinjection Options is the place to customize your theme globally. Manage your Typography, Page Background, Logo, Favicon, Page Pre-Loader, Blog / Category / Tag page Title, Google Analytics Code, Footer Options, etc. Your changes will affect all Leadinjection/Wordpess pages!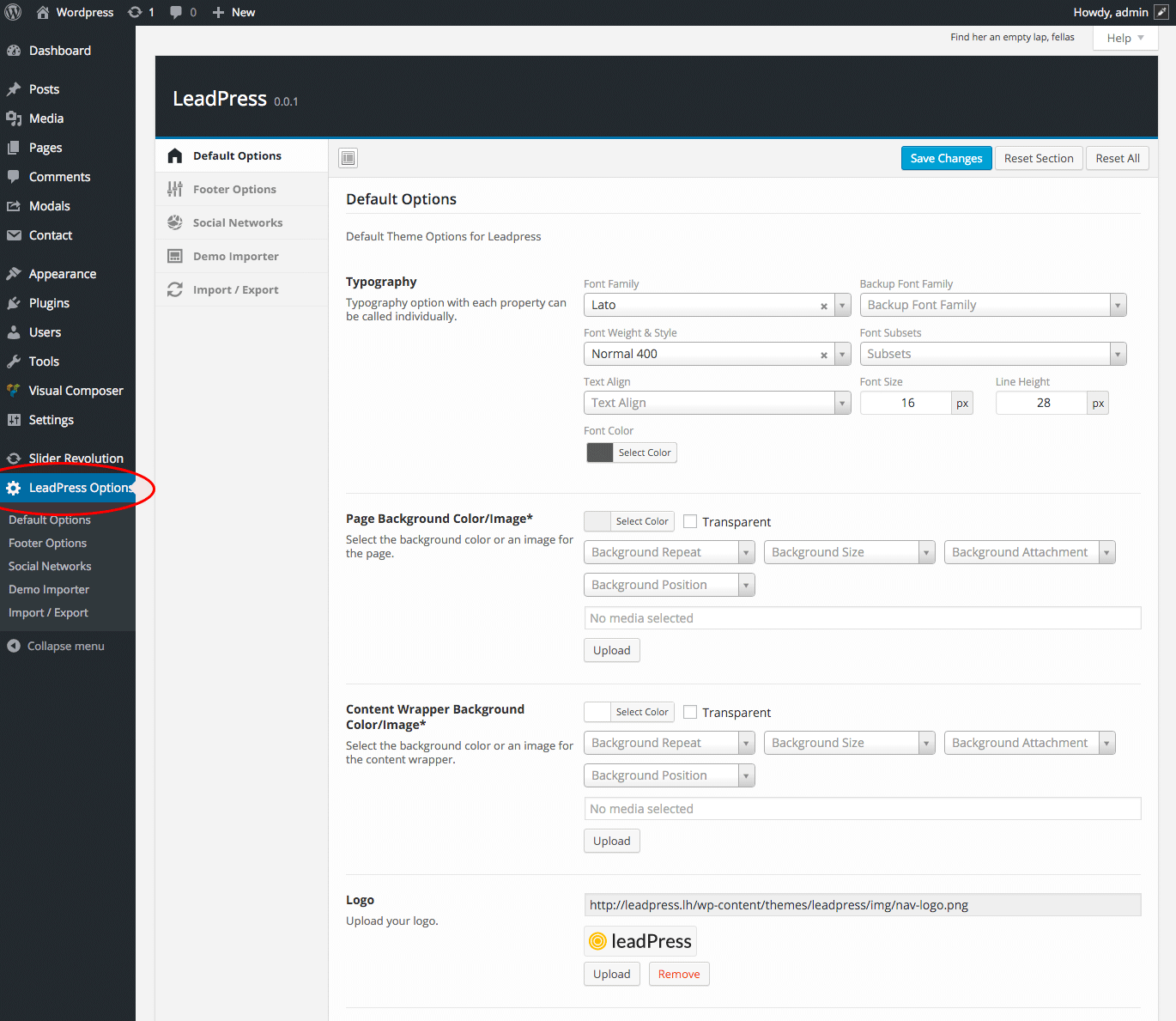 Page Options
Page options can be found under Pages by selecting a specific page and scrolling down to the Page Options box.
Page Options are options only for the selected page. You can select the display mode (full width or boxed), disable the global menu and footer and add your Google Analytics A/B Split Test Code.